If you've ever attended a Dallas Stars weekend home game then there's a high chance you've heard of Seguin's Stars. A general announcement is made, the Jumbotron flashes some kids sporting Seguin Jerseys in a private box, the crowd claps, and it's all very nice.
But there's more to it than that.
When Tyler Seguin was traded to Dallas, tales of parties, girls, alcohol, and basic debauchery seemed to cling to him. Thankfully, despite this, Dallas welcomed the young Stanley Cup Champion with open arms and an air of excitement.  Once he found his footing, Seguin took to the city like a fish to water and it's by no accident that he has been named the Athletic's DFW Person of the Year.
"Ever since I've touched down in Dallas, this place has been my home…I've wanted to give back to my community in any way possible"  – T.Seguin.
Bringing a sort of vibrancy to Dallas' hockey community, Seguin used this initiative to dive into charity work quickly re-writing his reputation.
The Ontario native would host charity golf tournaments with the flair and humor only a twenty-something year old could have, pulling stunts to garner attention. Most notably when he had a pro golfer hit a golf ball off a tee propped over his groin. Apparently, "it Tickled". 
Unfortunately, one of his close friends was in an accident and suffered a sever spinal injury. This would inspire Tyler to found 'Seguin's Stars', a charity organization working with the Southwest Wheelchair Athletic Association to help aid those with spinal cord injuries.
Seguin donates a suite, hosts guests every weekend home game, and gives tickets out so that kids have a chance to enjoy their first hockey game. Before these games fans in the AAC have a chance to tweet using a hashtag and if selected (at random) he finds them and will happily take a selfie. After the games (win or lose) Seguin always finds time to stop in and hang out with his special guest, often other players (from both the home team and away) will tag along to meet the kids and sign things.
Over the years, Seguin has worked outside the box and alongside many other charities. He has even worked and supported other Dallas athlete's initiatives like taking part in some of Dirk Nowitzki's (of the Dallas Mavericks) softball charity tournaments. Seguin has never shied away from guest appearances concerning growing the game and helping others; in fact, he's becoming known for how well he interacts with kids and fans, often showing up early to events and leaving late. 
(Tyler Seguin helping out with a Youth Hockey Clinic)
In recent seasons Seguin's Stars and The Dallas Stars Foundation have worked together to donate a suite to Dallas' Big Brothers Big Sisters organization, hoping to help out and inspire youth. Seguin also launched his own hat line which gives a portion of the proceeds directly to his Stars and the Dallas Stars Foundation. Given that he's known for having nice, fashionable taste, it's no surprise that his hats are very handsome.
Seguin also works with North Texas' After School Allstars, a group that helps out underprivileged kids with after school programs to take part in. In 2017 he took a step forward and donated a Ball Hockey Court to Dallas's Boys and Girls club, but he didn't just stop there. He even spent a day hard at work giving a helping hand in the construction efforts. The cherry on top of this is after the ribbon cutting ceremony he stuck around to play pick up games and hang out with the kids!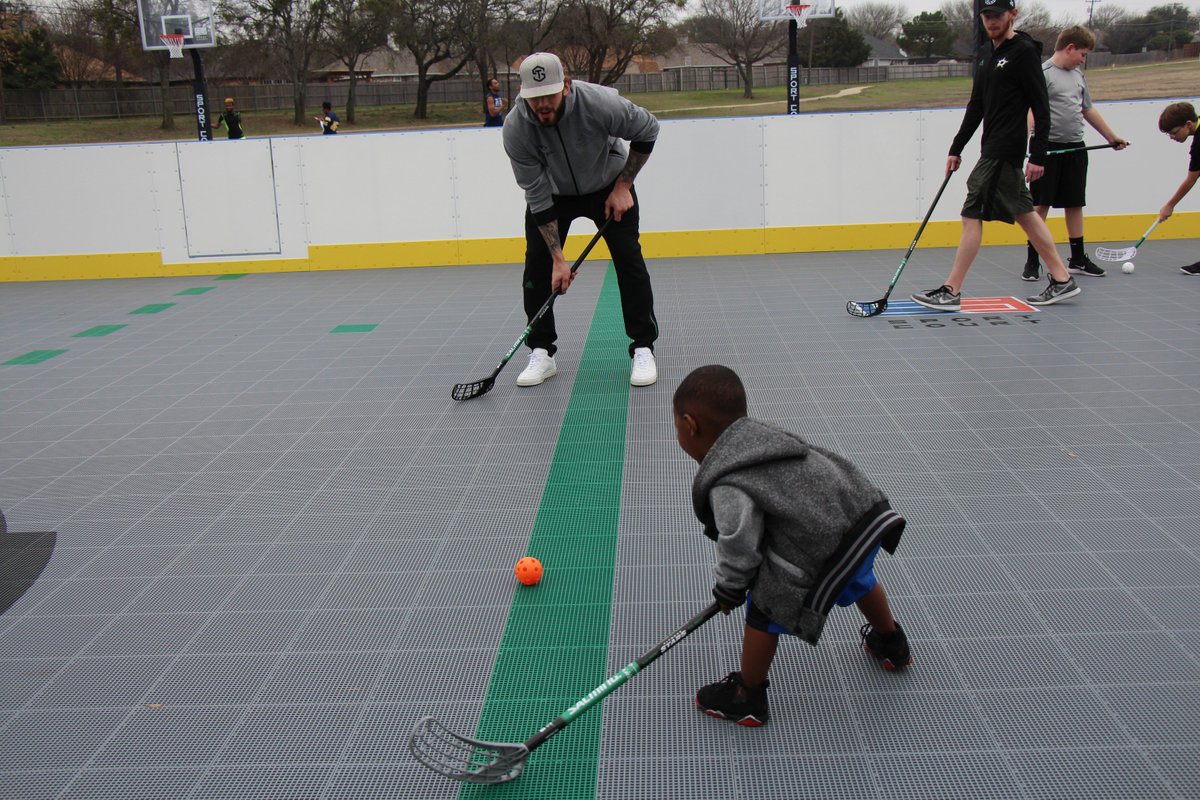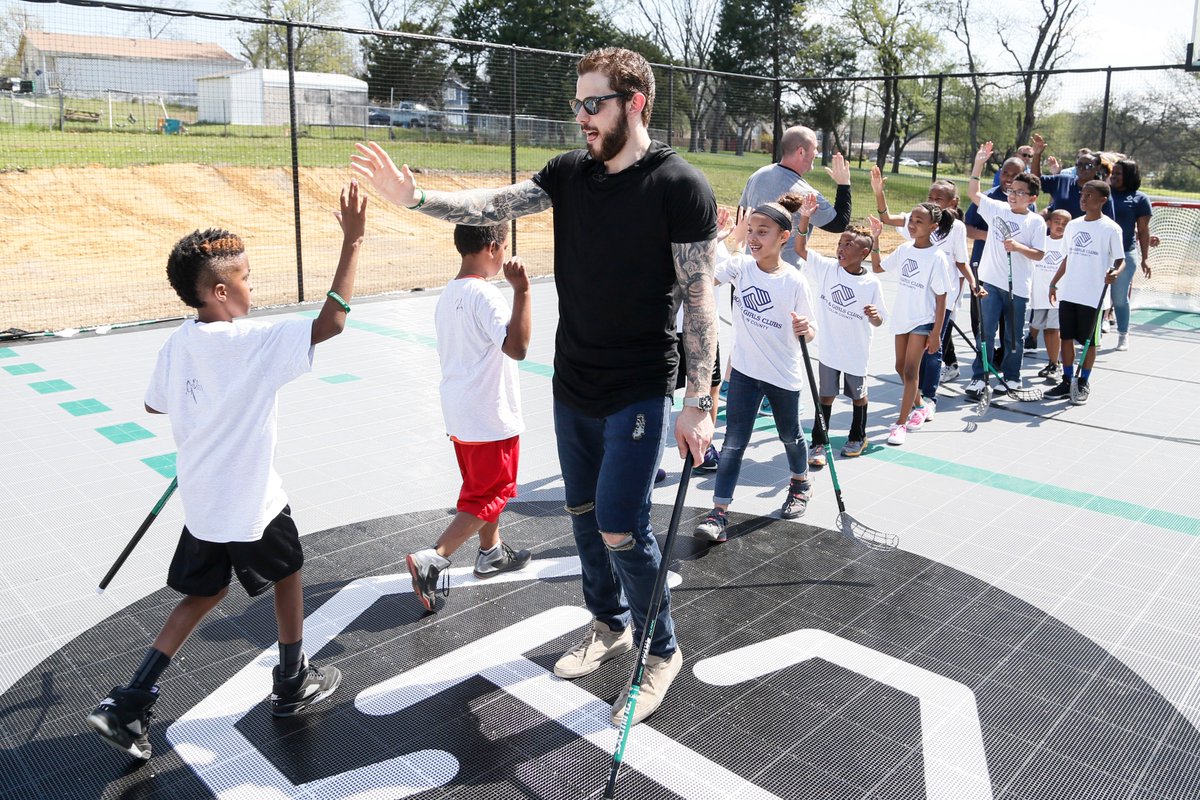 Other Stars have also worked hard to give back to the community but Tyler's efforts certainly shine bright!
"There's a difference between dreams and goals. Dreams always seem just beyond reach, but goals are possible to attain with hard work" – T.Seguin.